Ready Player One 3D -
PG-13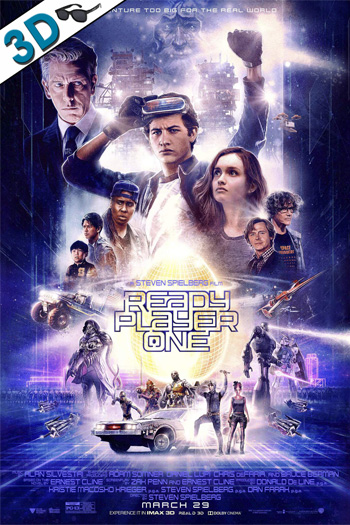 Adventure
2 HR 33 MIN
Release:Mar 29, 2018
* No Passes Or Discounts *
In Theatres Mar 29, 2018
To Preorder Tickets for this movie, please select the theater you would like to purchase tickets for.
Telshor 12
Trailer
Movie Details
Director: Steven Spielberg
Cast: Tye Sheridan, Olivia Cooke, Ben Mendelsohn, T.J. Miller, Simon Pegg, Mark Rylance
When the creator of a virtual reality world called the OASIS dies, he releases a video in which he challenges all OASIS users to find his Easter Egg, which will give the finder his fortune. Wade Watts finds the first clue and starts a race for the Egg.
PG-13 for sequences of sci-fi action violence, bloody images, some suggestive material, partial nudity and language
Comments