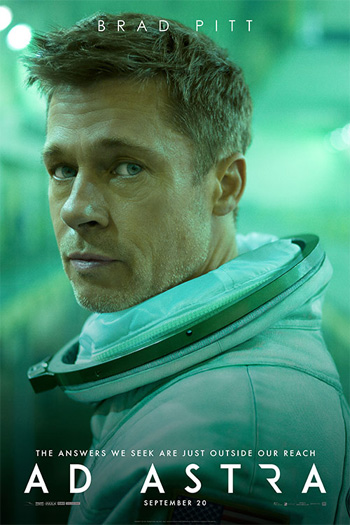 Science Fiction
2 HR 19 MIN
Release:Sep 20, 2019
In Theatres Sep 20, 2019
To Preorder Tickets for this movie, please select the theater you would like to purchase tickets for.
Durango Stadium 9
Durango
Trailer
Movie Details
Cast: Brad Pitt, Tommy Lee Jones, Ruth Negga, Liv Tyler, Donald Sutherland
Astronaut Roy McBride travels to the outer edges of the solar system to find his missing father and unravel a mystery that threatens the survival of our planet. His journey will uncover secrets that challenge the nature of human existence and our place in the cosmos.
PG-13 for some violence and bloody images, and for brief strong language.
Comments