Avengers: Endgame - Extended Cut -
PG-13
Cineport 10 Showtimes For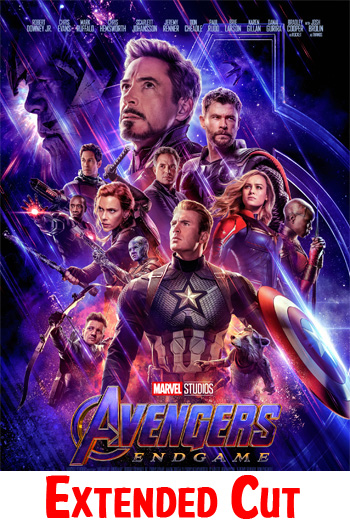 Adventure
3 HR 23 MIN
Release:Jun 28, 2019
In Theatres Jun 28, 2019
To Preorder Tickets for this movie, please select the theater you would like to purchase tickets for.
Aviator 10
Alamogordo
Cineport 10
Las Cruces
Trailer
Movie Details
Director: Anthony Russo, Joe Russo
Cast: Robert Downey Jr., Chris Evans, Scarlett Johansson, Chris Hemsworth, Paul Rudd, Brie Larson, Mark Ruffalo, Jeremy Renner, Karen Gillan, Don Cheadle, Josh Brolin
The grave course of events set in motion by Thanos that wiped out half the universe and fractured the Avengers ranks compels the remaining Avengers to take one final stand in Marvel Studios' grand conclusion to twenty-two films, Avengers: Endgame.
6 MINUTES OF BONUS CONTENT AFTER THE END CREDITS, including: a deleted scene featuring the Hulk, a sneak peek at Spider-Man: Far From Home, & a tribute to the late Stan Lee.
PG-13 for sequences of sci-fi violence and action, and some language
Comments