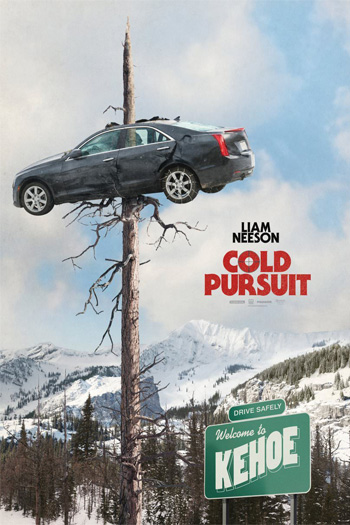 Action
2 HR 14 MIN
Release:Feb 8, 2019
Playing at:
Trailer
Movie Details
Director: Hans Petter Moland
Cast: Liam Neeson, Laura Dern, Emmy Rossum, William Forsythe
Nels Coxman (Liam Neeson) is a local snowplow operator recently named Citizen of the Year of his small Colorado ski town for keeping the roads open through the winter. Nels' quiet life with his wife (Laura Dern) abruptly spins out of control when their son is unjustly murdered by a local drug cartel. Taking the law into his own hands with only the tools of an outdoorsman and snowplow driver, Nels sets out to find those responsible but inadvertently ignites a gang war that threatens to engulf the town- unless he ends it first
R for strong violence, drug material and some language including sexual references.
Comments