Birth of the Dragon -
PG-13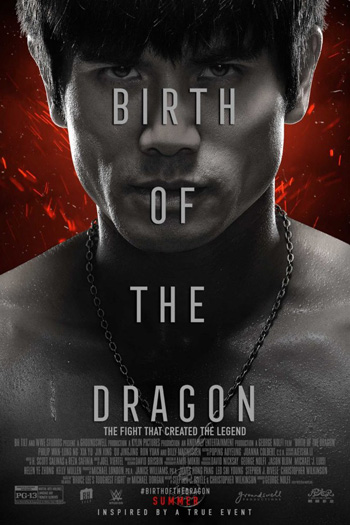 Action
1 HR 50 MIN
Release:Aug 25, 2017
In Theatres Aug 25, 2017
To Preorder Tickets for this movie, please select the theater you would like to purchase tickets for.
Red Rock 10
Trailer
Movie Details
Cast: Xia Yu, Billy Magnussen, Phillip Ng, Simon Yin, Jingjing Qu, Jin Xing
Set against the backdrop of 1960s San Francisco, Birth of the Dragon is a modern take on the classic movies that Bruce Lee was known for. It takes its inspiration from the epic and still controversial showdown between an up-and-coming Bruce Lee and kung fu master Wong Jack Man, a battle that gave birth to a legend.
PG-13 for martial arts violence, language and thematic elements
Comments