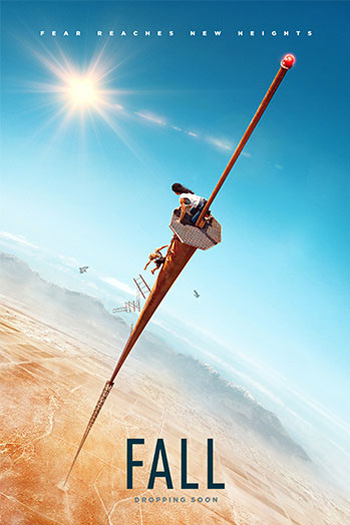 Thriller
2 HR 2 MIN
Release:Aug 12, 2022
Playing at:
Trailer
Movie Details
Cast: Grace Caroline Currey, Jeffrey Dean Morgan, Mason Gooding, Virginia Gardner
How far would you go to conquer your fears? For best friends Becky (Grace Caroline Currey) and Hunter (Virginia Gardner), it's 2,000 feet in the air, the top of a remote, abandoned radio tower they have decided to climb to scatter the ashes of Becky's late husband (Mason Gooding). But when sections of the rickety ladder break off from the dilapidated tower, Becky and Hunter are left stranded. Now, Becky and Hunter's expert climbing skills -- and the bonds of their friendship -- will be put to the ultimate test as they wage a desperate fight to survive the elements, a lack of supplies, and vertigo-inducing heights in this edge-of-your-seat adventure.
bloody images, intense peril, and strong language.
Comments