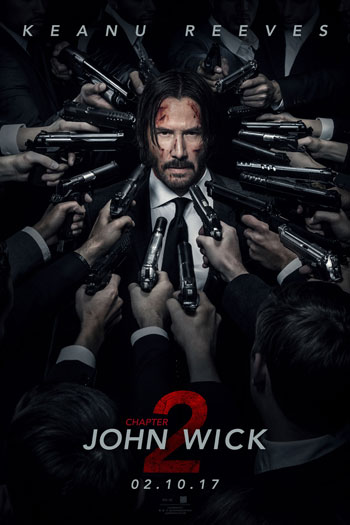 Action
2 HR 14 MIN
Release:Feb 10, 2017
Now Playing at:
Telshor 12
Trailer
Movie Details
Cast: Keanu Reeves, John Leguizamo, Common, Peter Stormare, Laurence Fishburne, Ian McShane, Bridget Moynahan, Ruby Rose
From Summit Entertainment. In this sequel to the 2014 hit, legendary hitman John Wick is forced out of retirement by a former associate. Bound by a blood oath to help him, Wick travels to Rome where he squares off against some of the world's deadliest assassins.
R for strong violence throughout, some language and brief nudity.
Comments