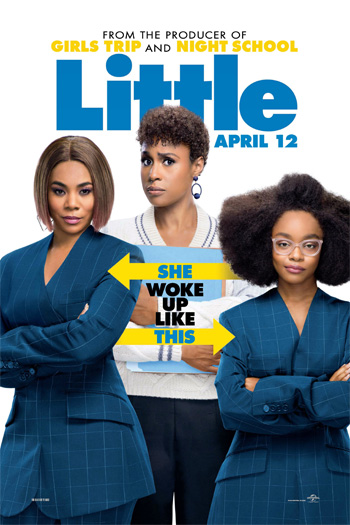 Comedy
2 HR 4 MIN
Release:Apr 12, 2019
Playing at:
Trailer
Movie Details
Director: Tina Gordon Chism
Cast: Marsai Martin, Regina Hall, Issa Rae, Justin Hartley, Tone Bell
Jordan is a take-no-prisoners mogul who torments her long-suffering assistant and employees on a daily basis. She soon faces an unexpected threat to her personal life and career when she magically transforms into a 13-year-old version of herself.
PG-13 for some suggestive content.
Comments