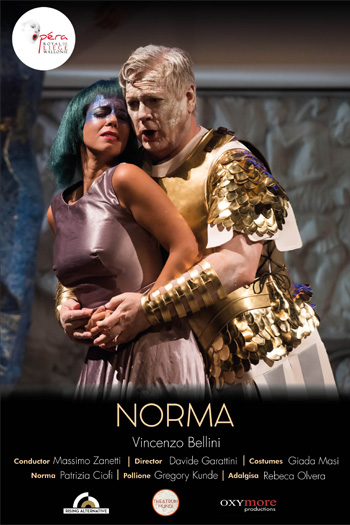 Opera
2 HR 40 MIN
Release:Feb 17, 2019
* No Passes Or Discounts *
In Theatres Feb 17, 2019
To Preorder Tickets for this movie, please select the theater you would like to purchase tickets for.
Playing at:
Movie Details
Director: Davide Garattini Raimondi
Cast: Patrizia Ciofi, Josè Maria Lo Monaco, Gregory Kunde, Andrea Concetti, Réjane Soldano, Zeno Popescu
Bellini's most famous work experienced a chaotic process of creation, suffering from cabals and jealousy. Nonetheless, "Norma" has gained renown thanks to the extremely high quality of its music and the flourishing bel canto that makes its vocal momentums and melodies the most appealing but also the most difficult. Whilst the famous Casta diva, the opening aria of Norma, has alone become a symbol of Italian opera, the many cavatina and cabaletta sprinkled throughout the score demand a rare amount of power, vocal range, suppleness and agility from the characters, such virtuosity guaranteeing thrills and a deeply moving work! This new production by the Opéra Royal de Wallonie-Liège will be one of the most unmissable events of the season.
Comments