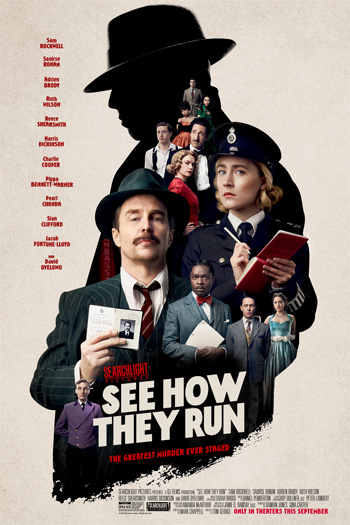 Thriller
1 HR 53 MIN
Release:Sep 16, 2022
Playing at:
Trailer
Movie Details
Cast: Adrien Brody, David Oyelowo, Harris Dickinson, Pippa Bennett-Warner, Ruth Wilson, Sam Rockwell, Saoirse Ronan, Shirley Henderson
A desperate Hollywood film producer sets out to turn a popular play into a film. When members of the production are murdered, world-weary Inspector Stoppard and rookie Constable Stalker find themselves in the midst of a puzzling whodunit.
Rated PG-13 for some violence/bloody images and a sexual reference.
Comments