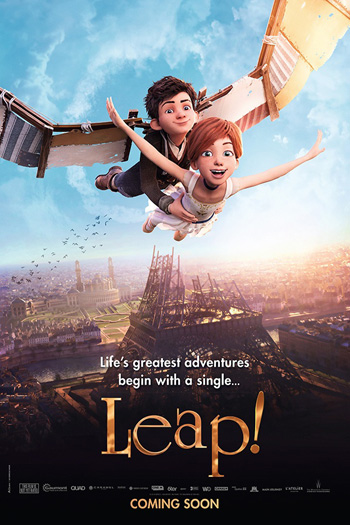 Animated
1 HR 42 MIn
Release:Aug 25, 2017
In Theatres Aug 25, 2017
To Preorder Tickets for this movie, please select the theater you would like to purchase tickets for.
Animas 10
Durango Stadium 9
Telshor 12
Trailer
Movie Details
Director: Eric Summer, Eric Warin
Cast: Elle Fanning, Dane DeHaan, Maddie Ziegler, Carly Rae Jepsen
Paris, 1884. An orphaned girl arrives in Paris from Brittany. Felicie Milliner is 11 and has no money but one big, passionate dream: to become a dancer. With nothing left to lose, Felicie takes a big risk: she 'borrows' a spoiled brats identity and enters the Opera Ballet School. But how long can she be someone else? Mentored by the tough and mysterious cleaner, Odette, Felicie learns that talent is not enough -- it takes hard work to be better than her ruthless, conniving fellow students. That and friendship. Felicie's inventive, exhausting and charismatic best friend Victor also has a dream: becoming a famous inventor. Together, they both encourage each other to reach for the stars.
PG for some impolite humor and action.
Comments