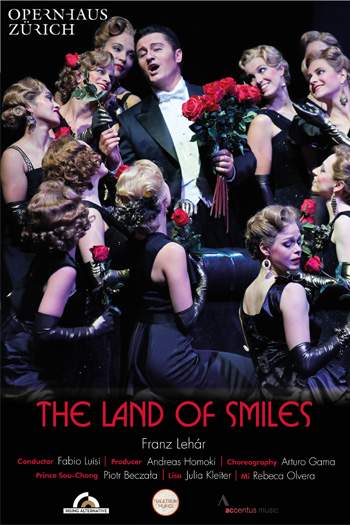 Opera
1 HR 47 MIN
Release:Jan 20, 2019
* No Passes Or Discounts *
In Theatres Jan 20, 2019
To Preorder Tickets for this movie, please select the theater you would like to purchase tickets for.
Movie Details
Cast: Piotr Beczala, Julia Kleiter, Rebeca Olvera, Spencer Lang, Cheyenne Davidson, Martin Zysset
In Das Land des Lachelns (The Land of Smiles), two young people from different cultures meet: during his sojourn in Vienna, the Chinese diplomat Prince Sou-Chong meets Lisa, who is from an aristrocratic family. The two are attracted to one another and fall in love. When Sou-Chong is appointed Chinese prime minister, Lisa follows him to Peking, where she is confronted with strange customs and ancient traditions that pur her love for Sou-Chong to the test. In the end, it becomes clear that the two worlds are incompatible and will not allow the pair to share a future.
Comments