The Last Full Measure -
R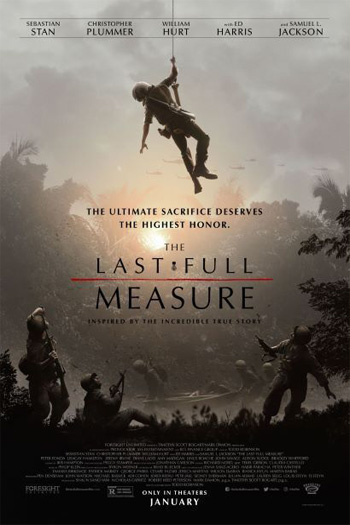 Action
2 HR 11 MIN
Release:Jan 24, 2020
Playing at:
Trailer
Movie Details
Cast: William Hurt, Christopher Plummer, Sebastian Stan, Diane Ladd, Samuel L. Jackson, Ed Harris, Peter Fonda, Amy Madigan, Michael Imperioli, Bradley Whitford, LisaGay Hamilton, Jeremy Irvine
The true story of William Pitsenbarger (Jeremy Irvine), a war hero of the highest order, an Air Force medic who personally saved over 60 men, before being killed in the bloodiest battle of the Vietnam War. Pitsenbarger's comrade in arms (William Hurt) and his father (Christopher Plummer) seek the help of investigator Scott Huffman (Sebastian Stan) and other surviving veterans of the battle to finally procure him the Congressional Medal of Honor which he so well deserved.
R for war violence, and language.
Comments