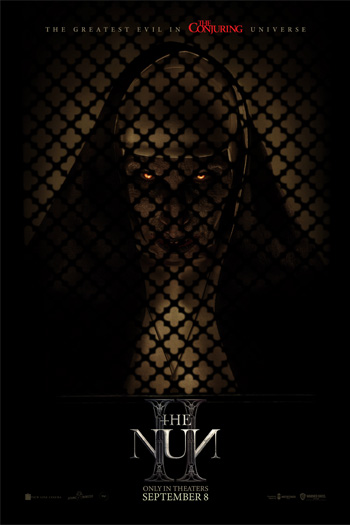 Horror
2 HR 5 MIN
Release:Sep 8, 2023
Playing at:
Trailer
Movie Details
Cast: Taissa Farmiga, Bonnie Aarons, Anna Popplewell, Katelyn Rose Downey
1956 - France. A priest is murdered. An evil is spreading. The sequel to the worldwide smash hit follows Sister Irene as she once again comes face-to-face with Valak, the demon nun.
Rated R for violent content and some terror.
Comments