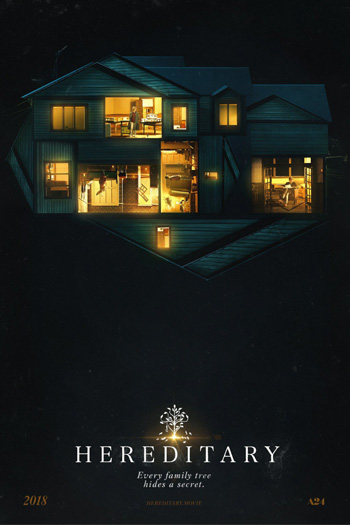 Horror
2 HR 11 MIN
Release:Jun 8, 2018
In Theatres Jun 8, 2018
To Preorder Tickets for this movie, please select the theater you would like to purchase tickets for.
Video 4
Trailer
Movie Details
Cast: Toni Collette, Gabriel Byrne, Alex Wolff, Ann Dowd
The Graham family starts to unravel following the death of their reclusive grandmother. Even after she's gone, the matriarch still casts a dark shadow over the family, especially her loner teenage granddaughter, Charlie, whom she always had an unusual fascination with. As an overwhelming terror takes over their household, their peaceful existence is ripped apart, forcing their mother to explore a darker realm in order to escape the unfortunate fate they've inherited.
R for horror violence, disturbing images, language, drug use and brief graphic nudity.
Comments