Brahms: The Boy II -
PG-13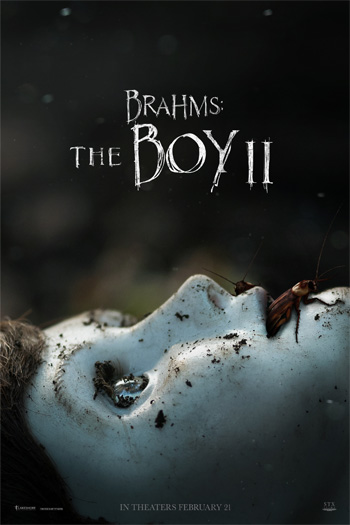 Horror
1 HR 41 MIN
Release:Feb 21, 2020
In Theatres Feb 21, 2020
Trailer
Movie Details
Director: William Brent Bell
Cast: Katie Holmes, Owain Yeoman, Ralph Ineson, Oliver Rice, Christopher Convery
Unaware of the terrifying history of Heelshire Mansion, a young family moves into a guest house on the estate where their young son soon makes an unsettling new friend, an eerily life-like doll he calls Brahms.
In compliance with NM Public Health Order 3.12.20, we have blocked off seats to ensure no showtimes will exceed 100 customers.
PG-13 for violence, terror, brief strong language and thematic elements.
Comments