Impractical Jokers: The Movie -
PG-13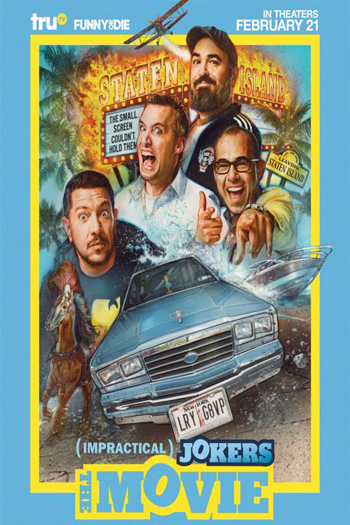 Comedy
1 HR 48 MIN
Release:Feb 28, 2020
In Theatres Feb 28, 2020
Trailer
Movie Details
Cast: Brian Quinn, Joe Gatto, James Murray
The story of a humiliating high school mishap from 1992 that sends the Impractical Jokers on the road competing in hidden-camera challenges for the chance to turn back the clock and redeem three of the four Jokers.
In compliance with CDC Public Health Order 3.15.20, we have blocked off seats to ensure no showtimes will exceed 50 customers.
Rated PG-13 for suggestive content, language, some drug references and brief nudity.
Comments